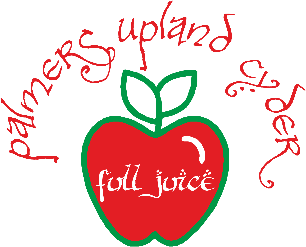 Have a look at our story part one…
Have a look at our story part two…
Following a stint in the steel industry I retrained as a Design Technology teacher. Not long after we moved house and suddenly I was presented with a double garage. The original plan for this man cave was to make it into an office to do my school work and an area for my son to chill and play his console games. A huge wide screen TV for us to watch Moto GP and World Superbikes was also on the cards. Following several holidays in Cornwall I got a liking for proper traditional cyder. Not long after I combined my day job (making things in a workshop) with my love of the mad apple. I built a cyder press using plans found on line and a car bottle jack to give the pressure. My first batch of apples were pulped using a Black and Decker hand drill, a length of stainless steel stud bar and a stainless steel barbeque spoon fashioned into a blade. The apples were put into a bucket and then shredded using this deadly tool. The only thing between my ankles and the spinning blade was about 1mm of HDPE fermenting bucket !Via online forums I had soon built myself a scratter from bits of pillar drill, washing machine, ash and other various things found in the school workshop. This can be seen in the following video.
After a few years of successfully using this press I built a new press from c section girders. The cyder hobby began to pay for itself and so I bought a purpose built Speidel mill from Vigo. Next came adding hydraulics to the press and finally angle iron was added to create a double bed press enabling one cheese to be pressed while another is being built. This can be seen in the second video. Not long after I had a real mid-life crisis – I sold my motorbike and bought a shed ! It was a cyder shed or technically a stable.
We are a small scale company making cyder and perry following the heritage of traditional methods with a bit of 21st century know-how to ensure a quality product is created. We pick fruit from unsprayed orchards and do not press the fruit until we think it is fully ripe. My fruit is mainly sourced from Monmouthshire and Powys but I sometimes stray over the border into Herefordshire and Gloucestershire to get fruit for the blends I want. The cyder shed and equipment used to make the cyder has been largely made by myself and each year I reinvest in something new to enhance the cyder making process.
We only ferment freshly pressed apple/pear juice and rely on the naturally occurring yeasts from the fruit to create unique flavours. Our cyder and perry change from year to year. The beauty of craft cyder making is you never know what you are going to end up with. It is not like the industrially produced cider that is the same each year. The flavours of our cyder and perry are dependent on several factors:
 Availability of fruit (some old orchards are biennial)
 Weather conditions while the fruit is developing
 The amount of sunshine affects the sugar levels in the fruit.
 Temperatures during fermentation
For these reasons some years a particular blend may end up sweet, medium or dry.