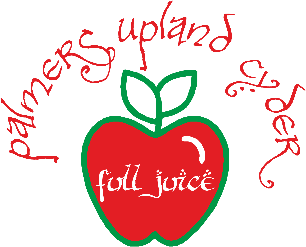 Depending on the harvest some of the apples we use are:
Sharps
Frederick, Foxwhelps, Breakwell Seedling, Tom Putt, Debbies,
Katys, Reinette Obry, Browns, Herefordshire Redstreak,
A selection of local cookers and eaters
Bittersharps
Kingston Black, Stoke Red,
Tommy Farmer, Angela, Gilly
Bittersweets
Ellis Bitter, Harry Masters Jersey, Yarlington Mill, Dabinett,
Michelin, Tremletts Bitter, Balls Bittersweet, Majors,
Brown Snout, Vilberie, Three Counties, Somerset Redstreak,
Knotted Kernal, Blanc Mollet, Cherry Norman, Strawberry Norman
This year Cheeky Jackdaw is full bodied sweet cyder with a tannic bite.
The first time this blend was made (2009) December was really cold and the apples having been washed were sat frozen in baskets. Being short of food the local Jackdaw community took it upon themselves to raid my apple baskets and peck the heck out of the frozen fruit. The name Cheeky Jackdaw stuck and it became a favourite at festivals.
Felin Fach is made from a blend of apples from an orchard in Powys. The orchard is named after the owners house called Felin Fach which means 'Little Mill' in Welsh. The remains of a small cider mill can still be seen in the kitchen. Felin Fach is a lovely amber, easy drinking medium sweet cider with bags of fruity notes.
Chub Fuddler is a medium golden cyder made from a simple blend of Harry Masters Jersey, Ellis Bitter and Browns apple. The Chub Fuddler was a character in the book 'Love in a Cold Climate' by Nancy Mitford. The lord of the manor would arrange for the Chub Fuddler to come around once a year to 'fuddle the Chub' and control their numbers. They would do this to stop the young Chub eating the young Trout in the lake. When I first heard the name it made me chuckle and I thought it would be fun to hear merrymakers requesting it towards the end of a good night. The best thing about the name was at the time Wikipedia didn't know what one was so I thought – I'm having that !
Little Jenny Wren is made from a blend of apples from one orchard high up in a mountainous area of Powys. A golden full-bodied medium cider with a nice sherbet bite. One day after loading up the van with apple sacks I went to get in the front and my Springer Spaniel was going nuts. I then noticed a little bird poo on my handbrake. I looked across and on the passenger door was a petrified Little Jenny Wren that had accidently flown in. I opened the passenger window and off she flew. As a result the blend from this orchard always gets this name.
Kingston Black is a medium dry single variety strong cyder. The Kingston Black is one of the most famous vintage cyder apples producing a well-balanced aromatic cyder that sometimes has notes of butterscotch. It is a particular favourite of mine and in 2013 we won the Champion Cider of Wales with a sweet version of this cyder.
Chartist Cyder is a medium dry strong cyder aged in American white oak Rioja barrels. It has oaky vanillin notes with hints of dark berries from the red wine and a spicy finish. As a cyder aged in the traditional way using oak barrels I thought a significant moment in local history would be a fitting name for the cyder. In 1839 10,000 Chartists led by John Frost marched passed the top of our street on their way to Newport to liberate fellow Chartist imprisoned at Westgate Hotel.The Newport Rising was the last large-scale armed rebellion against authority in Great Britain, and one of the largest civil massacres committed by the British government in the 19th century.
Rubber Chicken is another personal favourite of mine. It is an eclectic mix of more than 15 different cyder apple varieties. A slightly hazy strong medium dry cyder with bags of tannin but also fresh fruity notes. In 2012 a dry version of Rubber Chicken won First Prize at The Royal Bath and West Show in the Dry Farmhouse class and was voted Reserve Champion of the show by the panel judges. One cold quiet Sunday morning I was picking apples in a Herefordshire orchard. The only sound I could hear was the hum of a tractor in the distance and the birds in the trees. I knelt down to pick more fruit and suddenly heard an almighty squawk. I jumped up startled and instinctively looked up. Nothing? I knelt down again and another squawk? It was then I noticed down in the long grass was a dog's chewy toy in the shape of a Chicken. I hung the squeaky toy up in the tree and ever since the fruit from this orchard goes into Rubber Chicken.
Ty Du is a clean fruity cyder with a nice dry finish. It is made from a blend of Balls Bittersweet, Blanc Mollet, Stoke Red and Browns apples. Its bone dry and a cyder drinkers proper dry cyder. The name comes from the bilingual sign to my village of Rogerstone. Ty Du means Black House in Welsh. Years ago before it was demolished the local hotel was called the Ty Du hotel. Some locals recall it and say it was more like 'Dark House' as it was rumoured to have been a house of ill-repute.
Keeved Special Reserve as its name suggests is a limited special batch made each year. Primarily made for us to drink at home, I usually enter a few bottles into competitions and it has been very successful. So much so that when awards have been won my wife is gutted to see bottles being sold to the public! Keeving is a traditional French method of producing a low alcohol naturally sweet rich cyder without the need of adding sugar, filtering or pasteurising. This is bottled in champagne bottles to produce a natural sparkle without industrially adding CO2. A blend of Yarlington Mill, Dabinett and Browns apples are used in our keeved cyder.